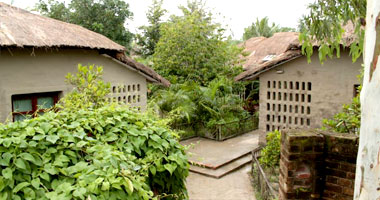 TORA is a unique community-based tourism project, This eco resort & life experience center offers accommodation in ethnic cottages made from locally available material in rural style of architecture. The resort is partially powered by solar energy with safe drinking water and offers simple & palatable local food. As you have seen the area is surrounded by lush green paddy fields and fishing pond overlooking the sanctuary on the bank of river Gumdi.



Facilities :



Being a country home, there is no formal reception area. Your friendly hosts will be at your beck and call.



6 Ethnic Mud Cottages



? 3 real village cottages - 170 sq ft in size?
? 3 comfort village cottages - 250 sqft in size.

The cottages are ethnically designed to allow plenty of fresh air and ventilation. The cottages are non air-conditioned, as there is no electricity and the centre runs on generating sets. Also most Indian village homes do not have airconditioners, But being a mud and thatched roof, the rooms are quite cool and fresh.

? Every cottage has a attached shower and toilet with hot and cold water.
? Kettle for coffee or tea,
? Daily house keeping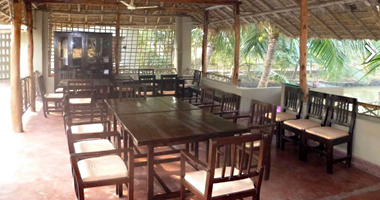 Dining Area



A large open area overlooking the a fishing pond. It is a semi fine dining of a Bengali home.



Kitchen



A large kitchen with free entry and view just like a Bengali home. From traditional Bengali meal to Indian cuisine but milder to suit all palate is served. Simple continental menu is also available. Like a home tradition, the guest are encouraged to visit the market, buy and even learn the bengali way to cook.



Community Centre



Being community based project the community centre acts as the nodal office for all development work. Village plays to wild life films are screened here. This doubles up as conferencing area and activity area. For any information or participation in any community programme the guest can contact the staff at the community centre.